Back when I first started painting, I was invited to an art opening at a coffee shop. A friend had convinced me to check out the place, since she thought that I might like to show my paintings there one day.  I was so new at painting, I was pretty sure my art wouldn't be "good enough". I agreed to quietly go and see.  When I got there, I was stunned to see a series of framed stick figures painted on wooden panels, hanging on all the walls.   Milling about the room were dozens of smiling people holding wine glasses. There were also lots of red "sold" dots on the art.  I just blinked at everything a couple times and thought maybe I could show my art here, after all.  The stickman painter called himself an artist, and he did me a great favor that day.  I get it now: You paint to express, because you have something to say, and your voice deserves a mode of transportation in order to express.  Hop on the brush and ride.
Hello, my name is Lucie Walker. Welcome to Rockin' Life EFT, where I combine Emotional Freedom Techniques and painting in a workshop I've created called, Follow Your Art with EFT.  It is geared towards adults who may have become creatively blocked over the years, and may need a little nudge to re-frame who they think they are, artistically speaking.  
All levels and abilities are welcome -- whether you're a master painter -- or you've never set brush to canvas.  While you may pick up a tip or two, this workshop does not address painting techniques, nor does it expect you to paint something necessarily pretty or even recognizable.  No EFT or painting experience is necessary.  It is process-oriented.  What it does address is how awesome you are now that you're free as an artist!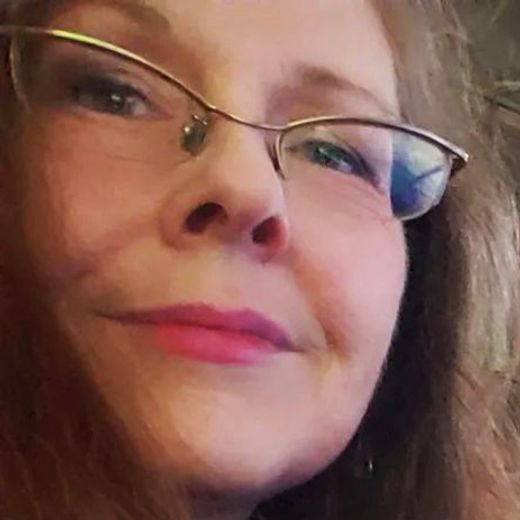 about Lucie
Artist Lucie Walker paints mostly with acrylic, sometimes oil. Some of her canvases are whimsical and light, capturing moments in time...characters run from the forlorn to the delightful, usually with a retro feel. Sometimes painting from memories, sometimes from photographs; always, from the heart!

A certified Emotional Freedom Techniques practitioner since 2009, Lucie brings heart and insight to every session.  Individual EFT sessions are available globally, via Skype.